ACHEMA - World's Leading Trade Fair for Process Technology postponed to April 4 - 8, 2022
23.11.2020 After consultation with leading exhibitors and associations in the exhibition advisory board, DECHEMA, as organizer of the world's leading trade fair for process technology, has postponed ACHEMA from mid-June 2021 (originally 14 - 18 June 2021) to 4 - 8 April 2022. The ACHEMA Pulse lecture program will take place from 15 - 16 June 2021.
Show article
Oil & Gas Exhibition CIPPE Beijing (30.03. - 1.4.2021) European & German Pavilion - Application deadline 18 November 2020
23.09.2020 After the last CIPPE 2020 was canccelled due to the corona virus, the chances for a regular CIPPE 2021 in Beijing from 30.03. - 01.04. are good as the pandemic in China now seems to be under control of the authorities.
Show article
Exhibitions and Trade Fairs
CHEMTECH 2021 only virtual & with technical presentations - presence fair postponed to 2022
23.09.2020 CHEMTECH (24. - 27.02.2021) will only be held as a virtual event with technical presentations. CHEMTECH will be held again as a presence exhibition from 22 to 25.02.2022. The VDMA is now examining the possibility of online presentations on specific topics by VDMA members in the virtual substitute offer. For this purpose, the VDMA will initially address all existing exhibitors until the beginning of October. Further interested companies are welcome to contact the VDMA (contacts see below).
Show article
100 years ACHEMA - secure your stand at the world's leading trade fair for process technology in Frankfurt (14 - 18 June 2021) now!
10.12.2019 Every three years exhibitors from all over the world present new products at the world's leading trade show for the process industry. The spectrum ranges from laboratory equipment, valves and pumps, packaging machines, boilers and stirrers to safety technology, materials and software - everything needed in the chemical industry. ACHEMA is regarded as the most important cross-sectional trade fair in the industry.2021 ACHEMA looks back on 100 years of history. The exhibition will then take place again in Frankfurt from 14 to 18 June 2021. We are looking forward with excitement to the possible top themes of the fair. Since autumn 2019 stands can be registered for ACHEMA 2021.
Show article
Overview trade fair postponements - cancellations - update from 24.4.2020
After the Hanover Fair, IFAT Munich has now also been cancelled. Abroad, the national participations at Neftegaz on 22 - 25.6.2020 (originally 13 - 16.4.2020) as well as CIPPE Beijing on 3 - 5.7.2020 and WATREX Cairo will now be filled to capacity on still unknown dates. Further events are affected.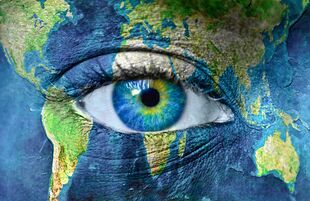 Brochure: Water and Wastewater Technology
In this brochure, member companies of the VDMA Water and Wastewater Technology Group provide a compendium of their range of supplies and services. The 12th edition 2016 is introduced at IFAT and is available for download.
Water technology: Energy efficient and resource-friendly
The Process Plant and Equipment Association within VDMA takes part in the BLUE COMPETENCE initiative. Our member companies supply energy efficient and resource-friendly solutions which are exemplary for the very highest plant safety.
Ragnar Strauch
Consultant for international markets, trade fairs and plant construction, Oil, Gas, Petrochemicals Division