IFAT 2020 - Fact Sheet available - Exhibitor registration from October 2018 possible
25.09.2018 IFAT, the world's leading trade fair for water, sewage, waste and raw materials management, looks back on a successful 2018 edition. In May 2020, the innovations of the environmental technology sector will once again be presented in Munich. Exhibitor registrations are possible from the beginning of October 2018.
Show article
Petrochemical Cluster Tampico / Mexico - VDMA members confirm potential after fact finding mission in April 2018
16.11.2018 During a five-day fact finding mission in April 2018, eight German process technology suppliers explored the current demand for process technology in the chemical and petrochemical industries in Mexico City and in the Tapico petrochemical cluster in the south of the state of Tamaulipas. Tampico has a high density of chemical and petrochemical companies due to its geostrategic location (close to Texas) and offshore oil deposits.
Show article
Business delegation: Petrochem Saudi-Arabia
14.04.2016 On behalf of German Ministry of Economics there will be a delegation from November 19 - 23 to Damman and Jubail. VDMA is supporting German Chamber of Commerce in Riad and Damman to organize this delegation.
Show article
Exhibitions and Trade Fairs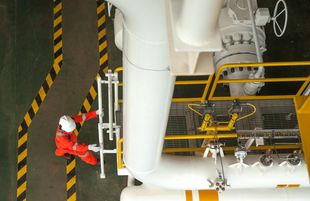 India – VDMA Management Meeting sees postive outlook for petrochemicals
28.11.2018 During the IFAT India (15. -17.10.2018) the 3rd VDMA Management Meeting Process Technology India took place. The 15 participants drew a positive conclusion about the current market situation in India. Due to numerous projects in the oil & gas sector, the petrochemical industry also benefits from this. The outlook is positive, and double-digit sales growth is expected for the coming year as well.
Show article
Water technology: Energy efficient and resource-friendly
The Process Plant and Equipment Association within VDMA takes part in the BLUE COMPETENCE initiative. Our member companies supply energy efficient and resource-friendly solutions which are exemplary for the very highest plant safety.