13.07.2020
Seventh Flash Survey Coronavirus - Results Process Engineering
The majority of the mechanical engineering companies across all branches of industry are confident that after a disappointing year 2020, nominal sales increases will be achieved again as early as 2021. At the same time, there are still some serious constraints on companies, with the result that a majority of decision-makers assess the current business situation as "poor".
Show article
| | |
| --- | --- |
| Seventh Flash Survey Coronavirus - Results Process Enginee... | Recommendation BDI and BG RCI for the wearing time limitat... |
| Sixth quick survey Coronavirus - results process engineering | Process engineering: Order intake April 2020 |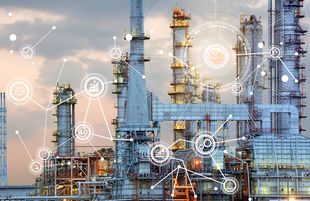 Special show Modular production at the Hannover Messe 2019: Modularization increases flexibility of process plants considerably
26.03.2019 At the special show "Process Industry 4.0: The Age of Modular Production" ISPE, NAMUR, ProcessNet, VDMA and ZVEI show how the flexibility of plants in the process industry can be significantly increased through modularization.
Show article
Monika Mages
Process Engineering Department: Consultant for Statistics, Marketing, Press and Public Relations, Marketing Working Group of the Process Engineering and Equipment Association / Member Support / Events and Publications