28.07.2017
Without water, everything is nothing
We only need water for drinking, cooking and washing, right? Not even close! Water is in everything around us – from paper to clothes, computers and cars. Do you know how much water runs through your hands every day without you knowing it?
Show article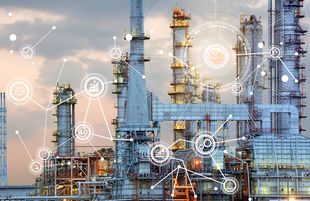 Special show Modular production at the Hannover Messe 2019: Modularization increases flexibility of process plants considerably
26.03.2019 At the special show "Process Industry 4.0: The Age of Modular Production" ISPE, NAMUR, ProcessNet, VDMA and ZVEI show how the flexibility of plants in the process industry can be significantly increased through modularization.
Show article
Monika Mages
Process Engineering Department: Consultant for Statistics, Marketing, Press and Public Relations, Marketing Working Group of the Process Engineering and Equipment Association / Member Support / Events and Publications