13.03.2019
Prospects for India give rise to optimism - VDMA Management Meeting expects double-digit growth
This time, the fourth VDMA Management Meeting Process Technology India took place at CHEMTECH on 20.02.2019. With 25 participants it was the best attended industry meeting so far! The mood was excellent, because the year 2018 went very well! Growth rates of between 10 and 20 percent - in some cases even above - were reported from everyone.
Show article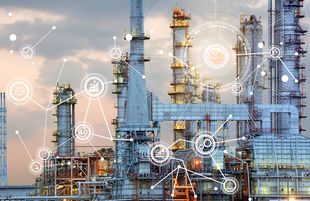 Special show Modular production at the Hannover Messe 2019: Modularization increases flexibility of process plants considerably
26.03.2019 At the special show "Process Industry 4.0: The Age of Modular Production" ISPE, NAMUR, ProcessNet, VDMA and ZVEI show how the flexibility of plants in the process industry can be significantly increased through modularization.
Show article
Monika Mages
Process Engineering Department: Consultant for Statistics, Marketing, Press and Public Relations, Marketing Working Group of the Process Engineering and Equipment Association / Member Support / Events and Publications